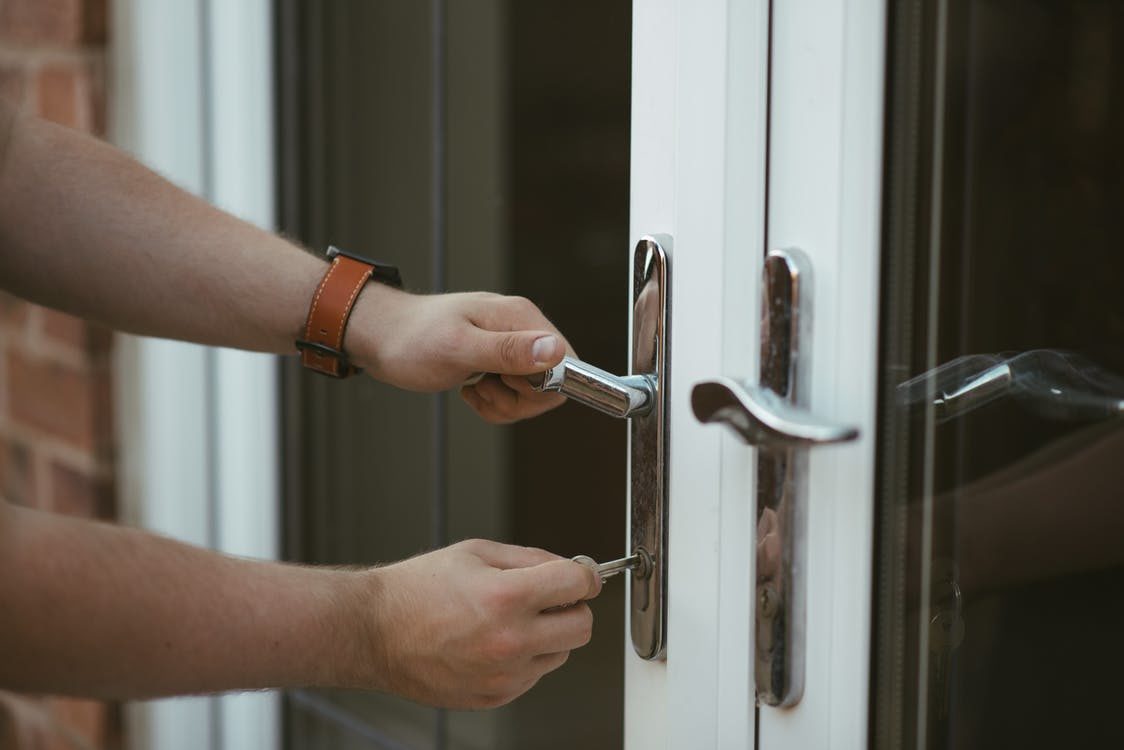 Your Doorway to Home Ownership!
Located in the friendly, quaint town of Nashville, N.C., Frank's Home Place has been known as a well-respected manufactured and modular home retailer for over 39 years! And with over 104 years of combined home sales experience, you can be assured we know all the "ins and outs" of buying a manufactured or modular home, and are happy to pass our knowledge along to every home buyer that walks in the door!
Our Model Homes
Start your home search by taking a virtual tour of our display models or browsing hundreds of popular floor plans from leading home manufacturers such as Cavalier, Clayton Oxford, Champion, HBS, Crestline and others! Or, bring us your own home plan and we'll customize a floor plan that meets YOUR specific living needs! Our ultimate goal is to help you walk through the doorway of YOUR new home and be completely satisfied!
NOTE ABOUT PRICING: DUE TO CONSTANT INCREASES IN MANUFACTURER BUILDING COSTS, PRICES ARE SUBJECT TO CHANGE WITHOUT NOTICE. ALWAYS ASK FOR THE MOST CURRENT PRICE OF THE HOME YOU ARE INTERESTED IN, OR ASK FOR AN ESTIMATED COST PROPOSAL.
Set Up Pending!
NEW! MODULAR HOME!
Ready to View!
NEW! MODULAR HOME!
NEW ARRIVAL!
CALL FOR PRICING!
Ready to View!
NEW MODEL ON DISPLAY!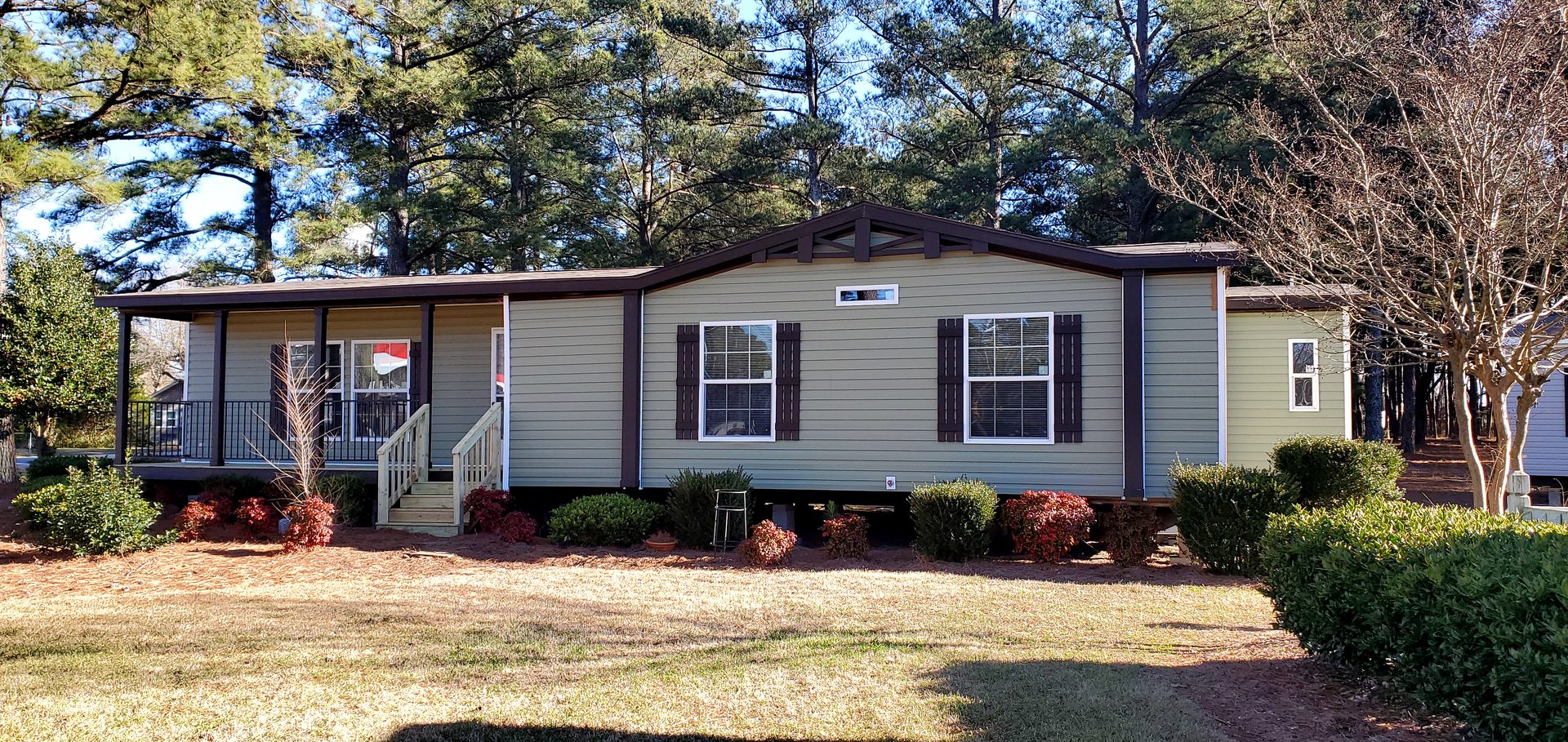 "Farmhouse Doublewide"
3 BR 2 BA • 1552 SF
1 in Stock!
CALL FOR PRICING!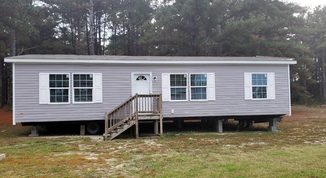 "ULT28443A"
3 BR 2 BA • 28 x 44
1 in Stock!
CALL FOR PRICING!
Call for Pricing!
MODULAR HOME!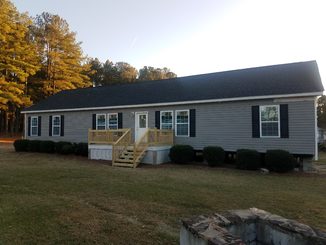 "Norman"
4 BR 2 BA • 1980 SF
3/4 BR OPTION!
COMING SOON!
"Spruce Pine"
3 BR 2 BA • 1386 SF
ASK FOR RE-ORDER UPDATE!
UNDER CONTRACT!
CAN BE RE-ORDERED!
DISPLAY MODEL SOLD!
---

Turn Key Pricing!
Get Our Everyday Turn Key BEST PRICE On Every Home!
Frank's Home Place EVERYDAY Turn Key Price includes the following on selected home purchases:
Manufacturer Floor Plans
Didn't see a display model you liked? No problem! Frank's Home Place offers literally HUNDREDS of great floor plans from such popular home manufacturers as Cavalier, Clayton Homes, Champion, TRU Homes, Crestline Custom Homes and Manis! Click on a floor plan category below, browse available floor plans, then bring us YOUR favorite plan for a customized home experience at our BEST price!
Need help with home financing? We work with many professional, local lenders to make sure you get the RIGHT kind of financing for the home your want to buy! For more information, stop by and talk to a sales consultant about reputable lenders we currently work with that offer financing for manufactured and modular homes.
Buying a New Home for a Friend or Family Member?
With 20% down and the applicant's ability to budget, all credit scores may be considered!* Click the link below to submit an application easily and securely online!
Buy a New Home REGARDLESS
of Your Credit Score!*
All land/home borrowers will qualify regardless of score with 20% down, and the ability to budget their monthly payment. Down payment can be cash, land, or a combination of the two!
*Qualified buyers only! Other restrictions may apply. Call for more details!
Helpful Homebuyer Links
From land/home packages to home pricing and MORE, we've got ALL the information you need to make a sound home buying decision!
Land Home
Packages
Using your own land, or land you purchase, we can help you put together a land/home package to fit your budget!
Pre-Owned and
Bank Repos
Get a GREAT DEAL on a pre-owned or bank owned repo home from Frank's Home Place! See what's available NOW!
How We Price
Our Homes
Not ALL home dealers price their homes the same way! Learn how FHP prices our homes to give you MORE than just a HOME!
Estimate A
Mortgage Payment
Estimate a mortgage payment on your dream home using 21st Century's Payment Estimator!
Industry News and Events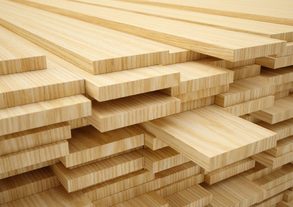 Learn the REAL reasons lumber prices are rising,
and what this means for homebuyers!
Memberships and Associations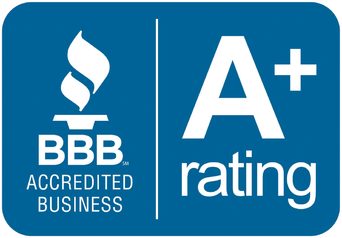 Better Business Bureau
We're proud to have met the BBB's high "Standards for Trust" and our A+ rating! We value building trust with our customers and our BBB Accreditation gives our customers confidence in our commitment to maintaining high ethical standards of conduct. We invite you to check out our BBB business review to assure you that you are dealing with an honest organization that is accountable to its clients.
Click the BBB logo below to visit our profile page!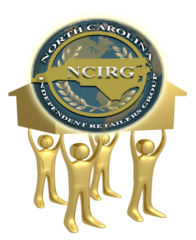 N.C. Independent Retailers Group
We're proud to be member of the North Carolina Independent Retailer's Group (NCIRG), a group of elite manufactured and modular home retailers in N.C.
Being a member of NCIRG means Frank's Home Place can offer you the benefit of the buying strength of over 30 individually owned and independent manufactured and modular home retailers all over North Carolina! More buying power means better products and services, and often lower prices for our customers!
Our Service Area
Frank's Home Place currently serves homebuyers in North Carolina in the county areas highlighted on the map below. If you don't see YOUR area highlighted, call us to see if we can possibly help you, too, or refer you to a reputable retailer in your area!